2017年05月30日 10:08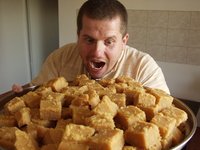 Bottom line: Alibaba could take control of Ele.me after the latter's latest fund-raising, and then make a bid for Baidu's take-out dining service, leaving just two major players in the sector as it nears a more sustainable state.
Alibaba set to swallow Ele.me?
The take-out dining wars have taken another interesting twist, with word that one of the oldest players, Ele.me, i...
阅读全文>>